About Patagonia Trading Post
We are Patagonia's destination for iconic gifts from local artists and authors, plus a cozy library of birding, hiking, and area-specific books. We aim to represent the rich diversity and natural beauty of the Patagonia, Arizona area with every noteworthy item we sell. Our mission is to support independent local artists and authors while creating a special shopping experience, where each shopper feels comfortable and welcomed while you browse.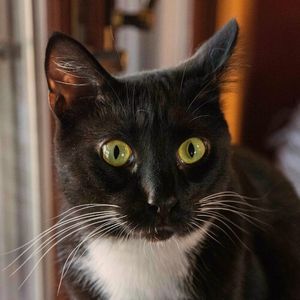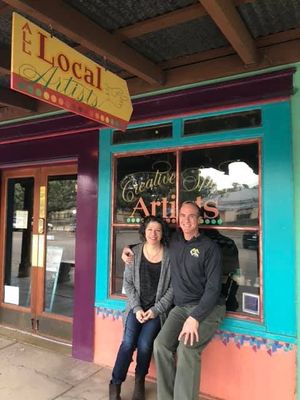 Meet the Owners (and Oreo)
Patagonia Trading Post was started and is run by locals Andy and Anne Anderson, who've been living here since 2018. As a local shop, we believe we have a duty to help our Patagonia community every way we can, and we support:
Borderlands Restoration Network
Patagonia Area Resource Alliance (PARA)
The Patagonia Museum
Sky Island Tourism Association (SITA)
Oreo is our shop cat, and he's been known to take over customer service whenever he stops in! If you're lucky enough to get a chance to meet him, Oreo is happy to tag along to help you find the perfect gift for yourself or for a loved one.
Frequently Asked Questions
Do you take custom orders?
Contact us and tell us more about what you're looking for, and we'll work with our artists to see what's possible!
Can I submit art for consideration to be added to the shop?
Absolutely, we're always looking for new unique pieces! Send us a brief description of your work and some photos, and we will get back to you if we believe you will be a good fit for our shop.
I lost one of my earrings. Can the artist make a replacement?
Maybe! Stop by our shop or contact us, and we'll see how we can help.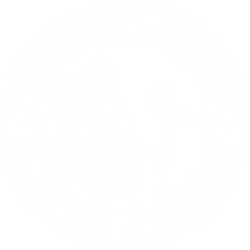 Stop by and see what's new!
Our inventory is always changing, and our one-of-a-kind items sell quickly, so come visit us today to see what we have available now. We are a local road trip destination for Arizona residents, and welcome visitors and travelers alike from across the globe. Come in to find out more!